An ADG Mountain Coaster has opened at Copper Mountain Resort in Summit County, CO. This mountain coaster is one of the longest alpine coasters in North America and features a stunning scenic ascent and thrilling descent of twists & turns through the high-alpine forest of the Rocky Mountains.
"The Rocky Mountain Coaster is an ideal year-round attraction for just about everyone," said Gary Rodgers, Copper Mountain's President and GM. "We expect to see grandparents going down with their grandkids and all 'kids-at-heart' taking a ride with their friends and family."
The ADG Mountain Coaster at Copper Mountain has a track of 5,800 feet which includes a descent of almost 4,000 feet and a vertical drop of 430 feet. The raised alpine coaster track runs along the natural curvature of the mountain with zigs, zags, dips, and 360-degree turns for guaranteed thrills all the way down to Copper's High Alpine Center Village.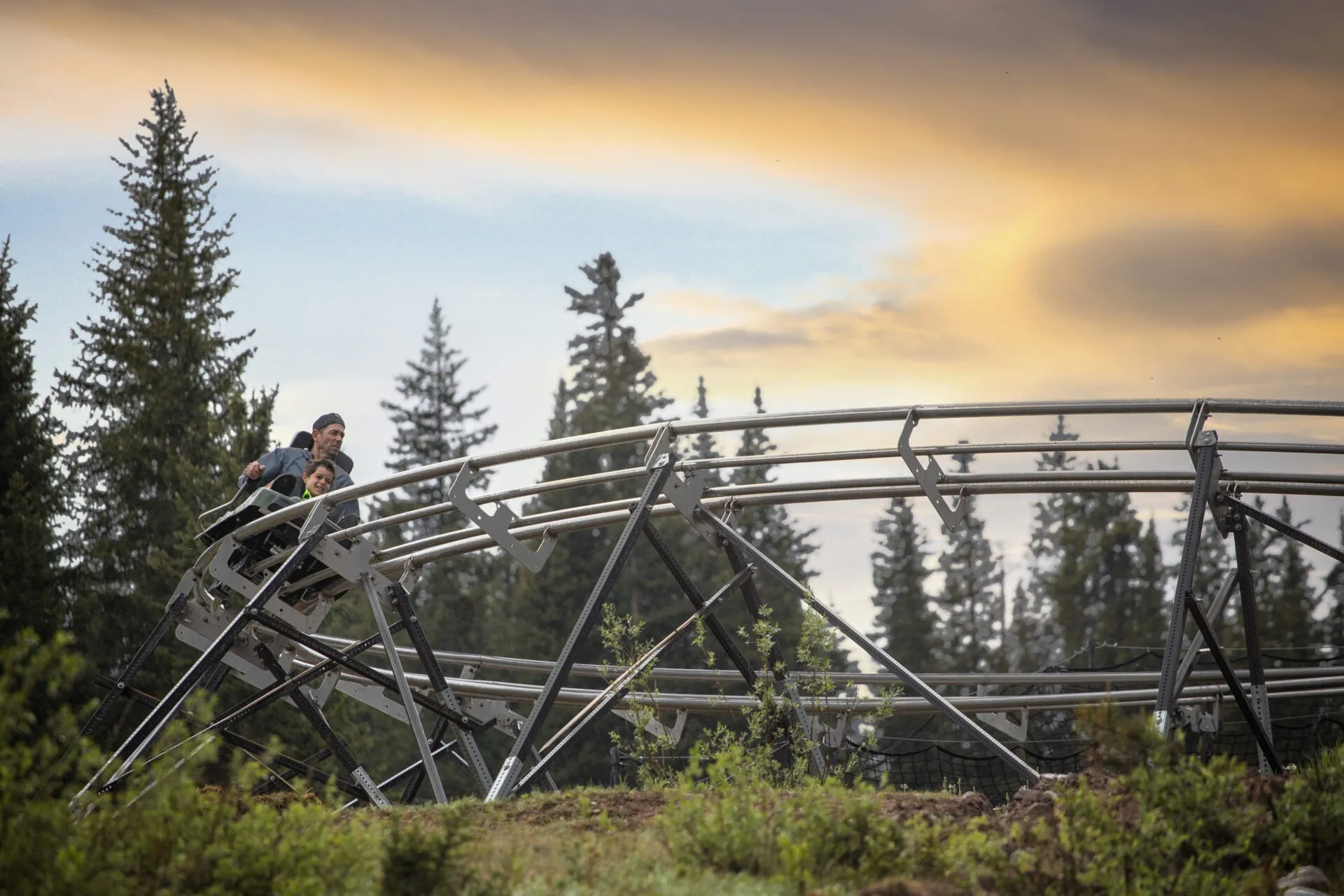 ADG's Mountain Coaster coaster system features a track that is raised higher off the ground to provide for year-round operation. Copper Mountain plans to take full advantage of that with plans to run the ride in both the summer and winter.
"The Rocky Mountain Coaster at Copper is going to be an exciting addition to our winter and summer offerings," says Shawn McDonald, Director of Mountain Sports at Copper Mountain.
"Working with ADG to install our newest resort attraction has been a great experience. Their ability to be flexible, focus on safety, and passion for what they do confirmed that choosing ADG Mountainsides as the supplier of our Mountain Coaster was the obvious choice!"